A lot of enthusiasts and collectors don't realize how challenging it can be to sell a car in today's market. With the huge number of venues, both online and in print, it's hard to know where to spend your money to get the biggest return. Do you send it to an auction and gamble that there are two guys at the same place willing to buy the car? To get top dollar for your car today, it requires a targeted strategy.
If you list your car yourself, the first thing that will happen when you place an ad is that you'll receive E-mails and calls from the guys who are "experts." While they have no trouble telling you exactly what's wrong with your car, they really have no interest in buying it. Their comments may include a lowball offer, but they're not serious buyers. Their only interest is in showing you how much they know.
You may also be tempted to send your car to an auction, because everyone has seen the big numbers auctions generate on TV. But unless two bidders both think your car is worth as much as you do, it won't sell. Even if it does sell, remember that the auction company takes their commission off the top, so you won't be getting a check for the final bid amount, but perhaps 10-20% less. If the bidding doesn't meet your reserve, you will pay to ship the car home, even after paying the auction company just for listing it in their catalog.
The process can definitely be frustrating.
That's where Masterpiece Vintage Cars comes in.
The Masterpiece marketing program takes all the bumps out of the road. We have targeted marketing programs that blanket all the major outlets serious collectors use to find their cars. Using traditional marketing platforms and internet advertising, Masterpiece gets your car in front of real buyers, real fast. We research the cars thoroughly and present them in a way that answers questions and generates the desire to buy.
Prior to the sale, we take the pictures and write the ad copy. We field the phone calls and E-mails and filter out the tire-kickers and photo collectors. We answer questions quickly during the hours buyers are most likely to be shopping for their next car. We ensure that the car is available for inspection, so you aren't wasting your weekends waiting for someone who may never show.
During the sale, we handle the paperwork—have you ever tried to notarize your title on a Sunday afternoon after a handshake deal? We also manage worldwide delivery, and ensure that the car is in top condition before it leaves our facility. We take trades, something very few private sellers are able to do, but something that opens up a large pool of qualified buyers.
With top quality cars, a smart marketing program, and a sterling reputation, Masterpiece Vintage Cars can sell cars for top dollar in less time. But what you're really getting for your money is a smooth transaction that won't haunt you down the road. With all that in mind, doesn't consignment with Masterpiece Vintage Cars seem like a smart choice?
"Find Your Classics"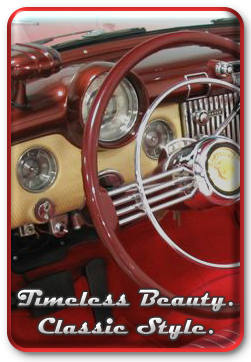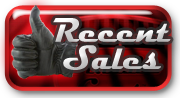 Take a look at just a small sample of some legendary classics and muscle cars sold recently by Masterpiece Vintage Cars. With our consignor's enjoying a successful sale rate approaching 90% here, exceptional collectables like these are rolling out the doors quickly!
Your top caliber classic will earn top dollar with us. Interested? Call or email us today!
"Probably too soon to say thank you since we aren't picking the Ford up till next week. I do want to say however that I have total confidence in you guys. This won't be our last purchase from Masterpiece, I promise."
- Beth T.