We try to make the consignment process as easy as possible for MVC clients - only looking for the nicer classic cars and motorcycles.
After your car arrives at our facility, it is completely detailed so that it will look its best in photos and on our showroom floor.

Your car receives a complete photo shoot that captures every significant detail of the car, presenting it to buyers in a way that builds confidence.

We market your car in a wide variety of venues. The photos are accompanied by a detailed description that gives your car a pedigree and answers questions before they're asked.

We will work with you to determine the highest market valuation for your classic. Masterpiece will only sell your car within the pre-approved, agreed price range.



> Click here to see "Why you should consign with MVC?"

We require a clear title, and your car must be delivered to our facility (we are happy to arrange shipping). Any information you have about the car, including receipts, photos, awards, and accessories are helpful when marketing the car, and we ask that you also ship to us anything that will be included with the purchase of the car. Information and paperwork is the key to maximizing the selling price and minimizing marketing time.
Our staff works hard to ensure that the entire process is painless and transparent as possible. If you have any questions about our consignment program, please do not hesitate to contact us. We look forward to being your partner.
"Find Your Classics"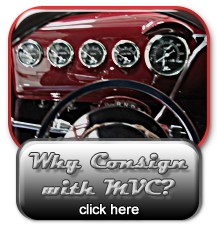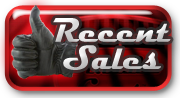 Take a look at just a small sample of some legendary classics and muscle cars sold recently by Masterpiece Vintage Cars. With our consignor's enjoying a successful sale rate approaching 90% here, exceptional collectables like these are rolling out the doors quickly!
Your top caliber classic will earn top dollar with us. Interested? Call or email us today!
"I was amazed at how quickly Masterpiece Vintage Cars sold my car. They were very professional and did exactly what they said they would do.
I would recommend Masterpiece to either a buyer or seller."
- Rich W.
Indiana